The Weed Man Denver, CO team lives and works in the communities that we serve. Offering quality service is our main goal for our customers and neighbors. Meet your Denver, CO Weed Man team of lawn specialists who are professionally trained to manage all of your lawn care needs. We're happy to introduce ourselves!
Terry Kurth | Director of Development 
Terry graduated from the University of Wisconsin in 1975 with a B.S. degree in Agronomy. Terry worked as a golf course superintendent in Northeastern Wisconsin after graduating from the U.W. Terry is the current Director of Development for U.S. operations for a Weed Man Lawn Care investment group of which he is part. He has been a past President of the Wisconsin Turfgrass Association, the Professional Lawn Care Association of America, the WI Green Industry Federation and the Mendota Gridiron Club, and currently serves on the Board of the Mid Am Horticultural Show. He has also served on the executive board of the WI Agri-Businesss Council and is an emeritus member of the Board of Visitors of the Ag & Life Sciences College of the UW-Madison.  Kurth received the WI Green Industry Distinguished Service Award in 1996. In 2000,   Landscape Management   magazine gave Kurth its Man of the Year Award for the Lawn Care Industry, and in November of 2002 he received the 2002 Leadership Award from    Lawn & Landscape   magazine. Spending family time at his family's Alberta Canadian Rockies retreat, fishing, golfing, and relaxing at their vacation home in Northern Wisconsin, playing with his 6 grandsons and one granddaughter and watching his beloved Wisconsin Badgers compete in just about any sport are some of his favorite pastimes.
Andy Kurth | President
Andy graduated from the University of Wisconsin-Madison with a degree in Soil Science with emphasis in Turf Management and Agribusiness. Andy serves as president of the Lawn Care Association of Wisconsin and volunteers with Project Healing Waters. Andy also takes part on the "Friends of Clean Lakes" board for the Clean Lakes Alliance. When Andy is away from the office, you can find him fly fishing in one of Wisconsin's beautiful streams, spending time with his wife Nicole, or playing games with their two children, Dawson and Logan, on their lawn at home.


Dr. Brad DeBels | Director of Operations 
Brad graduated from the University of Wisconsin-Madison with a PhD in Soil Science and a B.S. degree in Agronomy. Brad spent 7 years with the O.J. Noer Turfgrass and Education facility, and has presented at the Wisconsin & Illinois Golf Course Superintendents Association. He has written articles for Green Side Up, Grass Roots, and multiple scientific publications. In his spare time, Brad enjoys cooking, hiking, and spending time with his two dogs, Ella and Oaklie.


Shane Griffith | Director of Sales & Marketing 
Shane earned a Bachelors Degree in Turfgrass Management and a Masters of Science in Soil Sciences from the University of Wisconsin Madison. With 13 years of Green Industry experience, Shane utilizes his expertise gained from working on Golf Courses such as the famous Whistling Straits. In his free time, he enjoys camping, running, golfing, and spending time outdoors with his wife and family.


Jason Schmidt | Branch Manager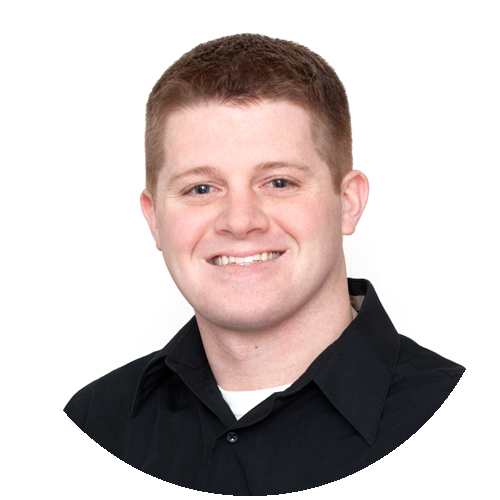 Meet Jason, our Branch Manager. Jason earned his Bachelor's degree in Soil Science and Turf Management while studying at the University of Wisconsin-Madison. He also spent time as a turf intern for the Milwaukee Brewers and a variety of golf courses over the years. In his spare time, Jason enjoys camping, fishing, and golfing.



Sam Jones | Customer Service Manager 
Sam's 8 years of experience in the Green Industry have all been here at Weed Man. Having served roles such as Customer Service Representative, Sales Representative, Technician, Sales Manager, and now as our Customer Service Manager, Sam truly knows every aspect of how we do business, putting him in the perfect position to work with our customers in creating the best experience possible.
Mike Mulligan | Sales Manager
Mike graduated from The University of Wisconsin Madison with a degree in Geology. After 3 years with Weed Man as a Sales Manager, Mike brings energy and life to our Sales Initiatives, and ensures that our Sales Team provides proper knowledge of our services to customers. Mr. Mulligan can be found on the golf course or at Badger games.
Brett Larson | Creative Lead, Media Director & Digital Communications
With 5 years of experience in Videography and Photography, Brett launched an independent prod  uction company at the age of 18. Having also worked for a Lawn Care outfit as an Operational Manager for 4 years, he combines his experiences to create new content for Weed Man on a weekly basis. His favorite duties include creating videos and coordinating digital marketing initiatives. Outside of work, he enjoys playing guitar, climbing, photography, and getting outdoors.